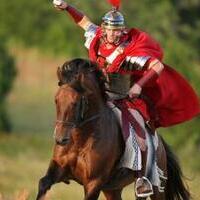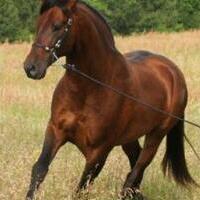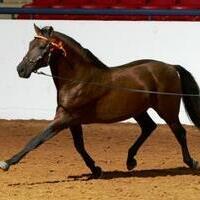 P.R.E. Champion Stallion & Multi-IALHA National Champion, Grandson of Centella V, Champion of Spain
1997 Andalusian (Pure Spanish) Stallion, Cria Caballar Approved,Stud Fees: Purebred Andalusian Mares $2500 Crosses $1250, 110 foals sired including 13 national champions
Rancho Del Lago - 156 Martin Ranch Rd., McDade, Texas 78650 (near Austin)
Walter/Judy Henslee: 979.292.5784 979.299.4785
web site http://www.ranchodellago.net/ e mail: [email protected]
See videos of Magico and his offspring on youtube
National Champion 5 times (Halter, Hunt Seat, Dressage Hack, Costume, Get of Sire)
National Champion Get of Sire Award 2017
In the top 5 USEF sires in Nation for show points by offspring in multiple years, including 2018
Sire of over 100 foals; Proven producer of Bays, Blacks and Chestnuts
Magico offspring have over 220 show titles in USEF and USDF competitions
All 16 Magico offspring shown to date are Ch/Res Champions with ~ 125 Regional & ~75 National titles and 33 movement awards
Magico has 20 Movement & Hi Pt Awards & Championships in Regional & National Shows.
Ranked in the Top 5 Andalusian stallions for USEF points earned by progeny in multiple years.
Well known for producing foals that are brave and friendly.
Featured in numerous exhibitions, magazines, newspaper articles and television.
Lesson horse at Rancho Del Lago & ridden by over 200 people, including children and handicapped riders.
Magico personifies the positive traits of the horse of Spain: brave yet gentle enough to be a childs lead-line horse, strong, willing, versatile, proud, beautiful mover, a true companion is every way. An asset to any breeding program.